Abhijeet Singh Panwar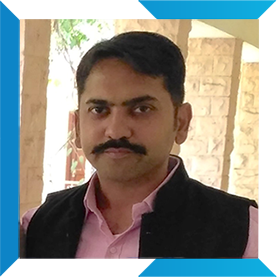 Abhijeet Singh Panwar is a Computer Assistant
Mr. Abhijeet Singh Panwar is a Computer Assistant and Lab in-charge in Daly College of Business Management.
A software engineer with more than 16 years of experience in the field of S/w development and project management, he is presently responsible for all computer and software related work in DCBM.
Educational qualification:
Master of Computer Management from Institute of Computer Science and Electronics, DAVV, Indore
Bachelor of Science from Holker Science College, Indore
Work Experience:
Before joining DCBM he has been working with a US-based software company Genomatrix India Pvt Ltd in Indore as a Project Lead for more than 16 years. He has got extensive experience working on complex software projects, managing teams, dealing and coordinating with clients.
Awards and Recognition:
Competent Leadership Certificate by Toastmasters International
Professional Scrum Master I