Mr. Mayurdhwaj Singh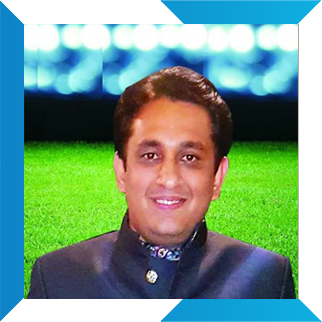 Mayurdhwaj Singh is an Administrator area of Human Resources & Administration
A perceptive, results-driven and ethical administrator with exceptional leadership and time, task & resource management skills, Mr. Mayurdhwaj Singh is tasked with the responsibilities of coordinating daily operational functions, streamlining management systems, monitoring budgets, managing administrative staff, guiding operating methods, improving business efficiency, revamping information systems, overseeing human resources requirements, updating senior executives, analyzing financial data, and developing operating procedures and policies. His superior organizational skills and strategic planning has assisted organizations in generating positive revenue growth, harmonizing operations, improving employee performance, and enhancing the business model.
Educational qualification:
MBA from IIMM, Pune in 2003
Masters in Labour Law and Labour Welfare from Symbiosis Law College Pune
B. Com. from Pune University
An Old Dalian of 1998 batch
Work Experience:
Prior to joining DCBM he has a rich corporate experience of more than 12 years in the area of Human Resources & Administration with the likes of Bajaj Group, Aditya Birla Capital, YUM Restaurants among others.
Awards and Recognition:
Presently the Sports Secretary in the Old Dalians Association (ODA) Bravo Award for Excellence in Bajaj Allianz in 2009 (Instrumental in leading Bajaj Allianz Insurance from a single office to having 58 offices across the states of MP & CG)
Best Employee In Central India in HR in Bajaj Allianz in 2010  Most promising New Comer Award in YUM Restaurants in 2012 (Influential in starting KFC across MP & CG )
Has Played Tennis At State Level and represented MP and ranked No 2 and 3 on several occasions .
Awarded Best Tennis player of Daly College for six years
Conferred the College Colour for excellence in Tennis & Cricket in Daly College
School Captain (Tennis) from 1996 – 98
House Prefect at Daly College in 1997 -98
Member of Cricket Team from 1995 – 98