Dr. Namrata Kohli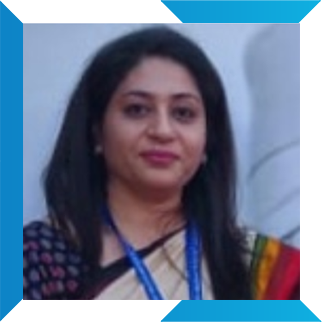 Dr. Namrata Kohli is an Associate Professor
in the area of Finance, Accounting and General Management. She has more than fourteen years of experience in teaching and corporate.
Educational qualification:
Ph.D in Management
Master in Business Administration-M.B.A.
Master of Commerce-M.Com
Area of interest:
Her area of interest & teaching includes Accounting for Managers, Business Costing, Financial Management, Advanced Accountancy, Management Accounting and Fundamentals of Management.
Research and publication:
She has published 30 research papers in reputed International & National Journals having ISSN No. and in books having ISBN No.
She has also presented 14 research papers in the National & International Conferences held in various institutes.
She has attended 7 workshops on various related subject to her field.
Awards and recognition:
She is a Co-Editor for ISBN Book-Private or Public Sector: A Catalyst for Social & Economic Revolution
Co-Editor for the NAAC sponsored National conference Proceedings in ISBN book.