Dr. Priyanka Chawla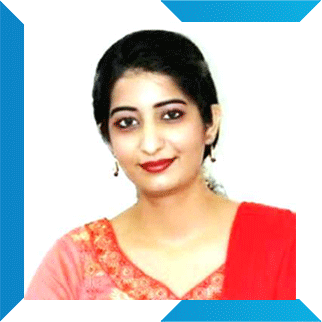 She is Finance personnel with 11 years of experience in academic domain. Besides, she has anchored/coordinated and conducted various workshops/FDPs/Conferences. Due to her energetic, multi-tasking quality and familiarity with subject of her interest, she has been invited as a speaker by various organizations and delivered sessions on ICT tools, Research Methodology and many more. Her Online video lecturers are available on YouTube.
Educational Qualification:
Post Doctoral Fellowship from ICSSR, New Delhi ( Report submitted)
Ph.D. from DAVV in 2015
MBA in 2008 from Shri Vaishnav Institute of Management, Indore
Graduation in 2006 from MKHS Gujarati Girls College
Area of Interest:
Her area of interest includes Self Help Group, Microfinance, Operation Research, and Research Methodology, Financial Management, Statistics and many more.
Research and Publications:
Published 2 Books bearing ISBN Number.
Presented and published more than 30 papers in reputed journals.
She has attended several FDPs/ Workshops/Conferences.
Awards and Recognitions:
Honored with the "Faculty of the Year" award at Acropolis Institute of Management Studies & Research, Indore (January, 2020).
Honored with the "International Award for Achievement of Excellence in the field of Management" in International Conference at RKDF University, Bhopal (November,2019)
Acted as a Reviewer for Emerald Journal.