Mr. Vikas Suryawanshi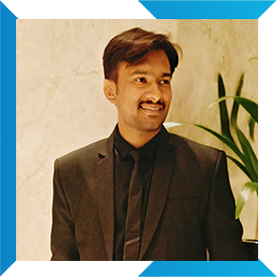 Asst Prof Vikas Suryawanshi is a young and dynamic professional, having work experience in the banking sector as well as in academics. Accounting and Marketing Management are his areas of interest, and he has good command over Service Marketing, Digital Marketing, Banking and Insurance, Business Law, and Taxation.
Area of interest:
His area of interest is Fundamentals of Accounting and Marketing Management and he is always keen to teach Service marketing, Digital Marketing, Banking and Insurance, Indian Financial System, Money and Banking, Business Law and Income Tax.
Qualification:
Pursuing Doctor of Philosophy on topic, 'Impact of Micro-Finance in Empowering Women'.
Cleared UGC-NET, JUNE 2021 in Management.
Cleared UGC-NET, DEC 2019 in Commerce.
Masters of Business Administration (Marketing) from IMS DAVV, Indore in 2019.
Bachelor of Commerce (Taxation) From DAVV, Indore in 2016.
Additional Certification:
Has done Digital Marketing Certification Course, and handled Digital Marketing Work of different Organizations.
Has done SAP Certification in Finance and Controlling module.