Dr. Neetika Shrivastava Sohani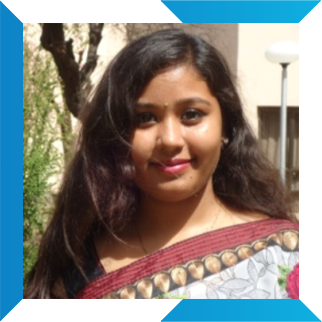 Asst. Prof. Neetika Shrivastava Sohani has had a blend of Academic and Corporate Training experience in past 8 years of her professional career. Her area of Academic interest is Human Resource Management and has taught broad spectrum of subjects from area of OB & HR.
Educational qualification:
5 years integrated MBA (MS) – Gold Medal
Diploma Training & Development – All India Merit
Phd in Management
Area of interest:
In her work assignments with reputed B Schools she was exposed to teaching courses like: HRM, OB, BC, Business Law, Research Methodology, Training & development, Performance Management, HRD, Social Psychology, Organization Development, Effective Negotiations, Compensation Management, etc
She has been closely working with SMEs in and around Indore for HR consultation in the areas like Training & Development, Creation of HR Manuals, Recruitment & Selection Process, Establishing Performance Management Systems, Employee Engagement Activities, Reward & Recognition Plans, etc. She has also had associations with firms like Kirloskar Brothers Limited, MMF Infotech, India Infotech Pvt. Limited, LIC Premium Point, Quest Eduventures, etc for conduction of Behavioral Training as per their requirements.
Research and publication:
She has published and presented 4 Research Papers and 2 Case Studies in the areas of Emotional Intelligence, Emotional Labor, Turnover Intentions, HRD Culture, Organization Commitment, etc in International and National Conferences. She is pursuing her Ph.D. in Management and her study is on "The effect of Emotional Labour on Employee Work Outcomes in Customer Service Work."
Awards and recognition:
Received Certificate of Merit from ISTD, Delhi for scoring All India Highest in Electronic Enabled Training and Development Systems.
Received Gold Medal and Certificate of Merit in MBA(MS) from IIPS, DAVV, for the batch of 2005-2010
Received The CBSE All India Merit Certificate, and Trophy for Highest Marks in Physical Education in Class XII (2005)