Mr. Rajesh Kumar Soni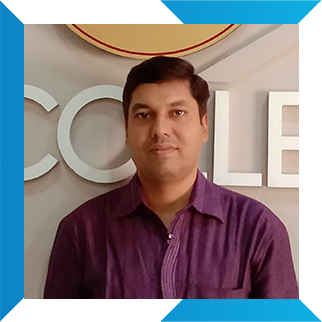 Mr. Rajesh Kumar Soni is an Assistant Accounts Officer in Daly College of Business Management
With more than 10 years of experience in financial sector and marketing, he is presently responsible for managing accounts and coordinating admission process at DCBM.
Educational qualification:
Master in Business Administration (Marketing & Finance) from GSIMR Indore in 2007.
Bachelor of Commerce from GDC Ujjain in 2002.
Work Experience:
Before joining DCBM he has a rich experience of 10 years in renowned companies. He worked for Nestle as Sales officer in Indore & Bhopal region and worked in Bharti Airtel as Assistant Manager in Ratlam Zone.
He is an AMFI certified financial planner having experience in wealth management & Portfolio services.
Awards and Recognition:
1 NISM Series V-A Mutual Fund Distribution Certification.
2 NIA: – Direct General & Life Insurance Composite Broker.