Ashok Kumar Vyas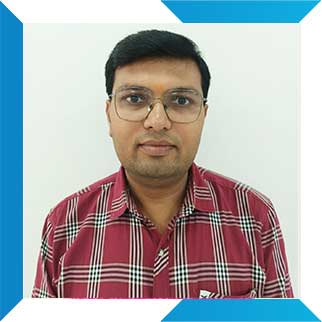 Ashok Kumar Vyas, an assistant professor, has 12 years of academic experience. He has taught a wide range of subjects including data base management system, information technology, digital marketing Business Statistics, Research methodology, data structure and data analysis. His academic interests include computer application-based subjects like as Data structure, Computer based numerical Analysis, project management, total quality management.
Educational qualification:
M.Phil. in Computer Science from DAVV, Indore in 2022.
Master of Computer Application from RGPV, Bhopal in 2010.
Graduation in Electronics from DAVV, Indore in 2007.
Pursuing Ph.D. in Computer Science from DAVV, Indore.
Additional Certification:
Has done online International cyber-Conflicts certification course from the state university of New York.
Has done Student Training Program on LaTeX organized by Devi Ahilya Vishwavidyalaya, Indore with collaboration of Spoken Tutorial Project, IIT Bombay.
Area of interest:
His area of interest varies from wide range of computer application as well as management subjects like, blockchain technology, embedded learning, PM, RM computer programming languages, data base languages, operating system, information technology digital marketing etc.